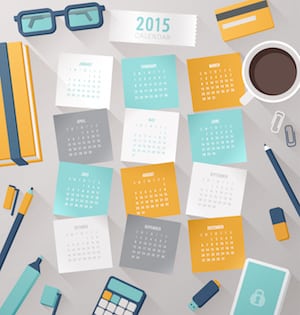 The Employee Scheduling Module brings together proficiency and timesaving integration with a whole new way to build your employee's schedules. By connecting management with employees through Point-of-Rental, you can eliminate many time consuming processes and communication problems.
This module allows you to define the daily work schedules of your employees while giving them the freedom to view, print, email, and import their schedules into third party calendar apps. Your employees can also request time-off and swap shifts with other employees, which will alert their manager to approve or deny the request. With integrated capabilities to define daily templates and shift requirements, schedule building is a breeze.
For those who prefer an even more automated process, the schedule for 31 days out can be automatically generated with a simple press of a button. This tool can generate all work shifts based on templates for the whole company, a specific store, shift, or employee group. Once the schedule is generated, you can easily see the days where a vacation presents you a challenge and focus on those days to add 'flex' employees or start hiring new ones.
A shift basically consists of a start time and duration. Each day can have the same, different, or no shifts depending on your operating hours. Once your employees are assigned to an employee group, you can define how many of each employee group is required for a given shift. For example, 'First shift' requires 2 mechanics and 3 counter employees. You can also assign a manager of each employee group per shift so that time-off requests can be directed to the appropriate inbox. This allows you to easily adjust schedules for individual employees while keeping the workforce balanced.
You can also select employees that have a repeatable schedule to the appropriate shift for each of their work days. This template will be used as the baseline and allows you to quickly build the schedule for a new period.
It's easy to build a new period schedule with a copy option to transfer each built shift, group requirements, and assigned employees and paste them into the next day's template. When you add or lose employees, the copy/paste will help you quickly make the adjustments. You can also copy just the shift start times and duration without the employee assignments or copy only a specific shift to cut down on the 'data entry' part of establishing your base templates.
After you have defined your shift templates, you can start building out the schedule. Your shifts will show who is assigned to a given day and the calendar shows who has actually been scheduled or who has approved/unapproved time-off. You can also define a shift on the fly or view employees that do not have a static schedule which allows you to efficiently schedule these 'flex' employees when there is a shortage.
To find out more about how the new Employee Scheduling Module will give your rental operations a new innovative advantage, please contact us at [email protected].