There's good news for the general economy after the first quarter of 2015─business is back in business. Revenues are returning to and exceeding 2007 levels while credit card, home mortgage defaults, and delinquent payments are at an all-time low. This is great news as our economy heals.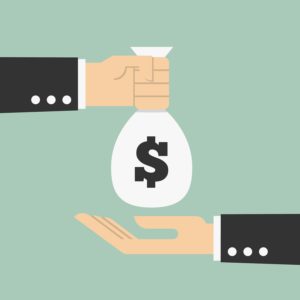 While the economy is excelling, everyone is looking to take advantage of the economy to increase his or her market share. This includes banks and lenders of all types. As these institutions attempt to deploy funds into the market place, you will receive more solicitations. This will also, however, bring out the predatory lenders. Unfortunately, many lenders don't understand your rental business–nor do they have your best interest in mind. It is important that you know with whom you are doing business. You may be offered incredible rates and programs, but odds are if it sounds too good to be true, then it probably is.
Rental is a unique business and many banks and lenders don't understand the industry. If you're not careful selecting your financial partners, this can result in bad experiences for your business. Here are four warning signs of bad lenders for the industry:
1. They tell you that you are "Pre-approved".
This NEVER happens. NOBODY is "Pre-approved". It's just a ploy to get you to submit specific information so they can approve you. If they ask for money upfront prior to you signing the loan documents, don't do it. Chances are, you may never see your money returned or get the approval you are looking for.
2. They don't help you understand the documents.
What are the end-of-term options? Will this be a loan or lease with a $1.00 residual, a 10% residual or is it a Fair Market Value Lease (FMV)? The FMV is considered an open-ended lease, and the lender can demand almost any amount to be paid or they'll require you to surrender the equipment back to them.
3. They don't tell you about their "Evergreen policy".
With this policy, you are required to notify the lender 90 days prior to the end-of-term that you wish to exercise your purchase option. If you fail to make this notification, they will automatically renew your lease/loan for another 12 months (Nobody wants to make those additional 12 payments).
4. They try to put blanket liens on your company.
This causes huge problems when you want to purchase or sell equipment. If you want to sell the equipment prior to the end of the term, you should verify that they have early payoff options.
Before choosing a lending partner, keep in mind the following questions. Do you know anything about them? How much are you able to learn about their business practices? Are they involved in and understand the rental industry? Do they participate in any of the rental trade shows or regional meetings? Are the vendors you currently do business with referring them? Chances are, if they attend your trade shows or are referred by your vendor, they will have your best interest in mind.
If you have any questions or concerns regarding your finance options, please feel free to call me directly at ClearView Financial, 888-408-8805.  I look forward to visiting with you!
Mike Arness, CLP
President
ClearView Financial