Let's build a better business
together.
Point of Rental's rental and software experts can visit your operations to deliver first-hand recommendations and help you prioritize your business goals. Contact us now to schedule your consultation.
Why Point of Rental Consulting?
Get a fresh perspective on your operations from our vetted rental experts. Our consultants have each spent decades in the industry, so they're able to assess your entire operations and provide informed, intelligent feedback.
Maximize the value you're getting from your Point of Rental software. Because our consultants know our software, they're able to identify places where you can get more value (or even features you're paying for but aren't using).
Training courses and education sessions often can't get into in-depth solutions aimed at your operations. On-site consulting allows us to target your unique issues and deliver solutions specifically for you.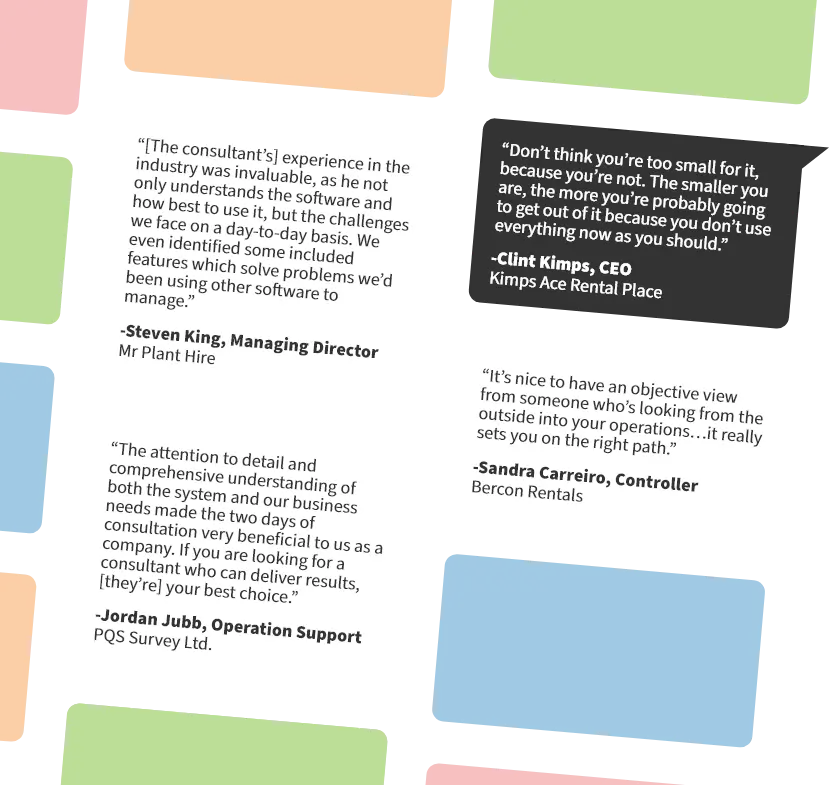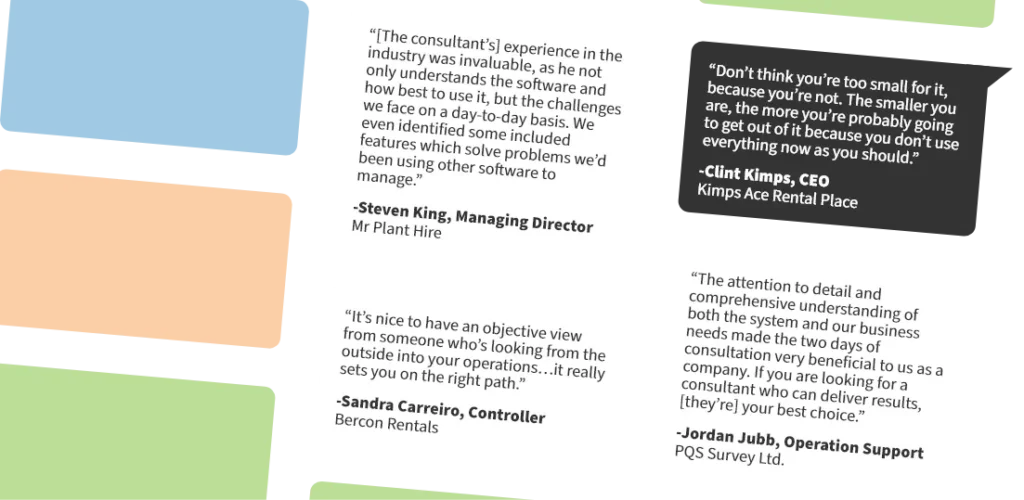 What do people say after a consulting visit?
Regardless of your rental operation's size or industry, Point of Rental's consulting services can help you and your team save time, make money, and be happier.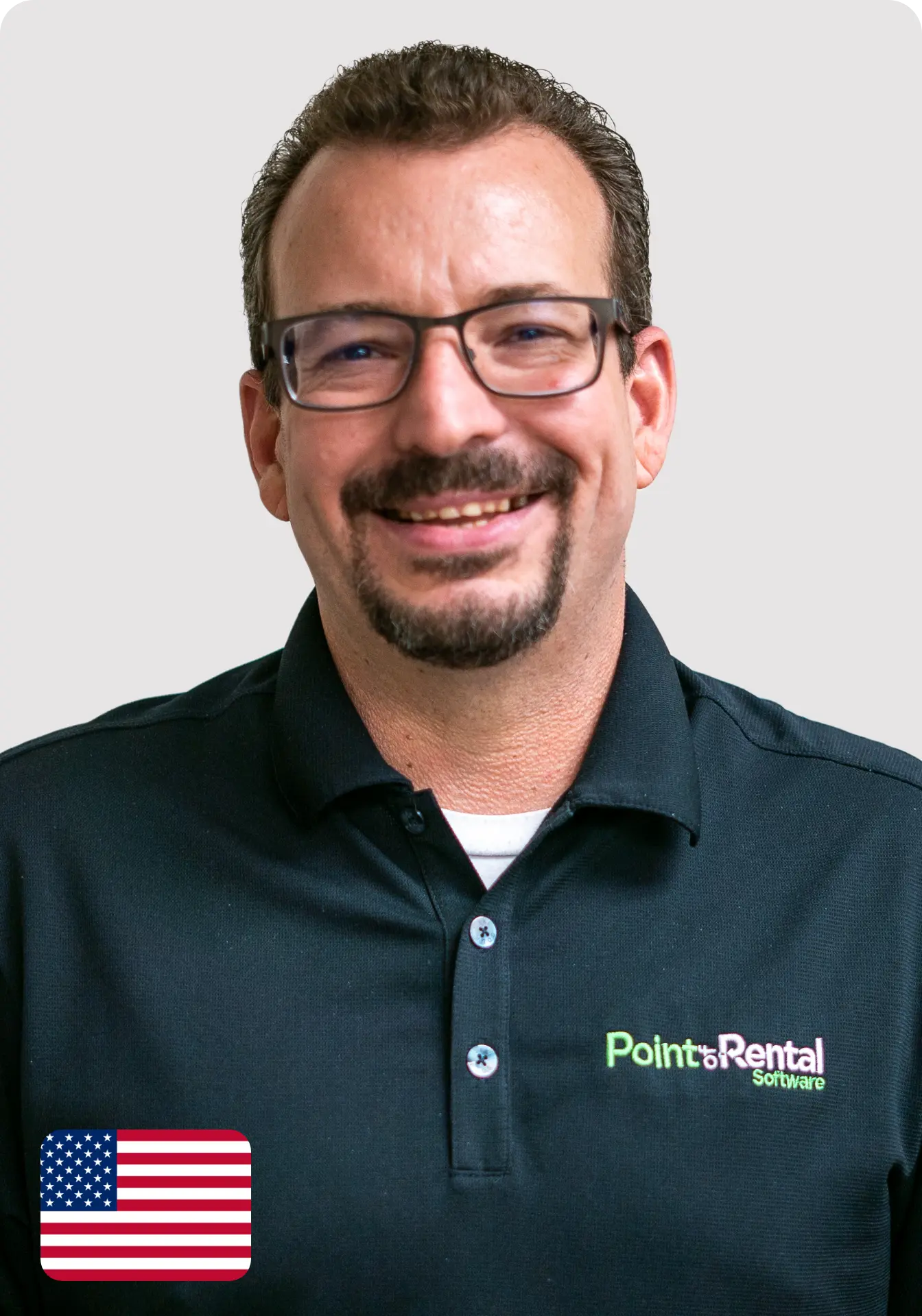 Sean Konys
Experience:
22 years rental
9 years POR
James Walton
Experience:
21 years in hire
2 years POR
Alex Newman
Experience:
36 years in hire
4 years POR
The first step to a successful consultation is letting us know more about you. Send us the following info and we'll reach out soon to see where we can help!